Design Redd's packaging for 2, 3 and 5 years beyond 2003 (that's right, 20 years ago). While retaining or modifying key equity elements, demonstrate the possibilities to evolve both the brand assets and the physical packaging over time.
As the target market was young and female, designs were developed that moved away from the rectangular paper label. Early designs incorporated the brand's ornate filigree but became much simpler further down the timeline. Die-cutting, clear vinyl and ceramic printing became possible solutions. Some routes recommended embossing the updated shield device onto the form.
Over a period of five years, Redd's would migrate towards a more elegant and refined look that was more in line with the young female target market.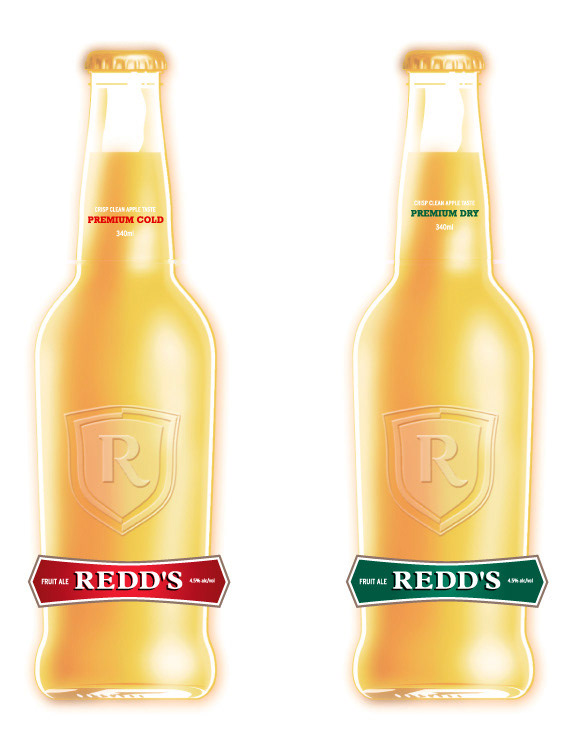 Flash forward 20 years to 2023 and Redd's has migrated away from the oval labels of 2004 to designs similar to those proposed for 2006–2008. Design elements such as using the bottle as 'white space', incorporating 'Redd's' in a strip of colour and even embossing the bottle form with 'R' have all been incorporated.
While the current designs are not as simple or clean as I had once hoped, it is heartening to see that the strategy developed way back in 2003 has had some impact on the current brand.