Create the strategy and CI for Southern Sun's new luxury villa hotel in the Seychelles, Maia.
​​​​​​​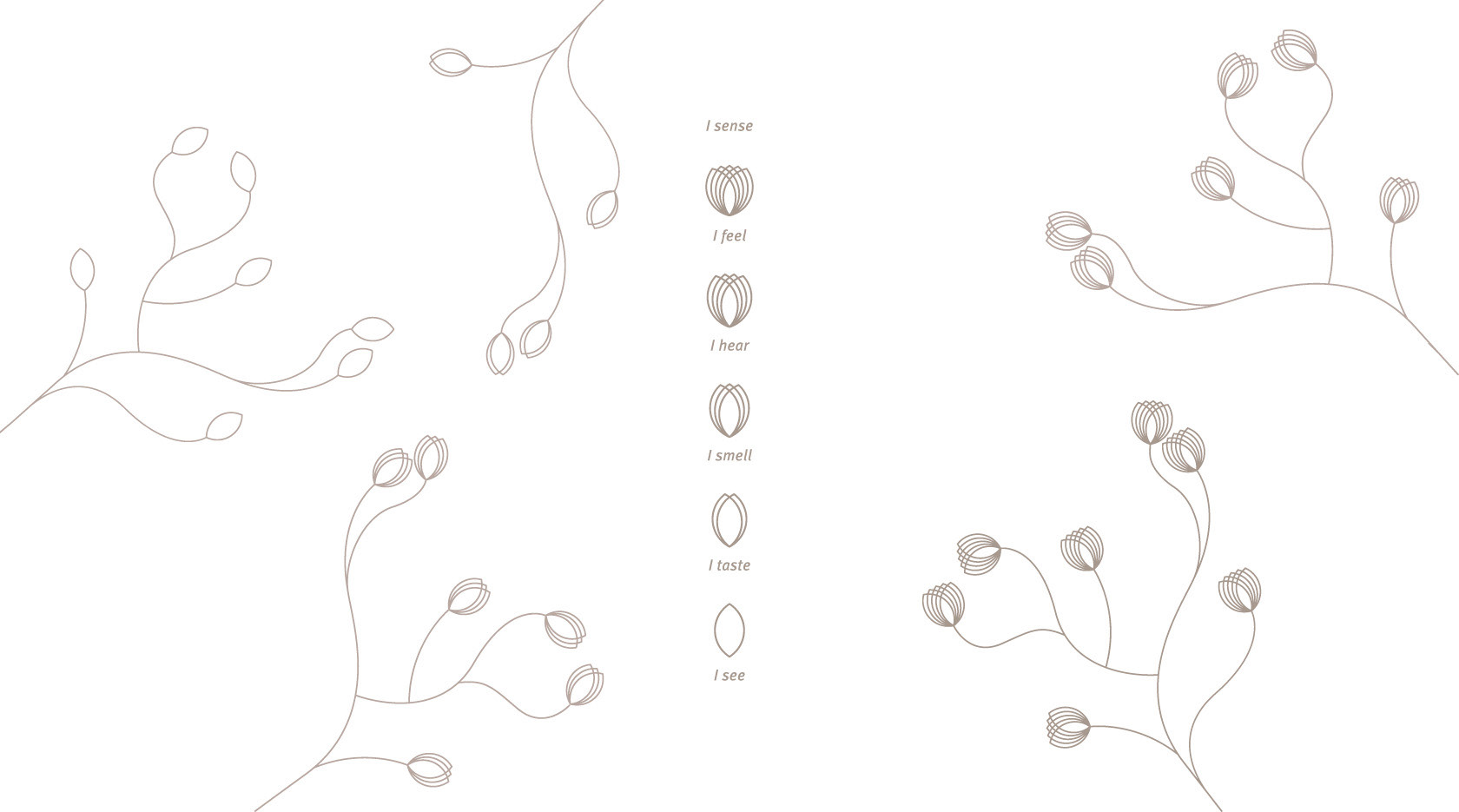 The brandmark created was an elegant typographic execution reminiscent of the tall thatch architecture at Maia. In order to reinforce the idea of balance the logotype could be reversed out of bold, single colour  photography or contain it within the logotype itself. This brandmark photography captures all five senses experienced at Maia.
The brand was built around the five senses, from scented letterheads on luxurious paper stock to the fluffiest towels, with the brand essence 'intuition' as the sixth sense.
The 'awakening' a guest experiences by having all their senses stimulated at Maia inspired the visual language of chakras opening like flower buds as we become more enlightened.